Hello ladies!!! I am your mod/maintainer, Samantha McReynolds! I'm going to fill out an application just to tell you all a little bit about me.

Name: Samantha McReynolds
Age: 13
Sexuality: Straight
Gender: Female
Where are you from?: Pound, Virginia
Why do you want to join this community?: I made it...I don't have to answer this one..lol♥
Describe yourself in 3 words: fun, outgoing, perky
How do you see yourself?(ex. pretty, ugly, etc.): pretty (sometimes) ugly (sometimes)
Hobbies: Cheerleadeing, Shopping
Interests: Cheerleading
Do you play any sports?: Cheerleading
Do you like them?: I ♥ to cheer!
Have a bf/gf?: yes
What's their name? Alex Sexton
Have any pets? Yes, 4 dogs, and 3 cats
What are your top five favorite bands? Green Day, Fall Out Boy, Hawthorn Heights, The Used, My Chemical Romance
What is your favorite television show? Degrassi

Pics:
me & u know who
me at the show
me at my house before formal
me at the show here's a little extra one of my cat sassy on my pom-poms.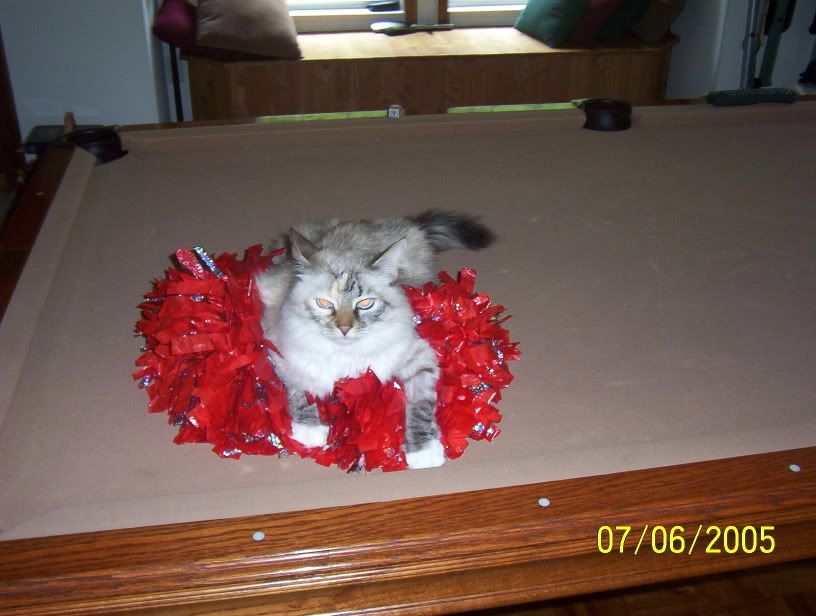 Hope you learned a little bit about me!!!